Author Visit: Blaine Harden
22jun6:00 pm8:00 pmAuthor Visit: Blaine Harden6:00 pm - 8:00 pm 900 4th St.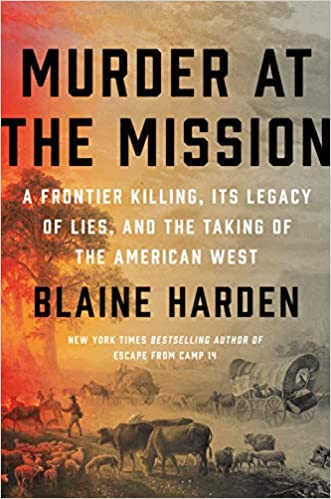 Event Details

We are excited to host Blaine Harden, author of Murder at the Mission: A Frontier Killing, it's Legacy of Lies, and the taking of the American West. Join us for an evening of discussion and Q&A. Books can be reserved at https://bit.ly/murder-mission.

In 1836, two missionaries and their wives were among the first Americans to cross the Rockies by covered wagon on what would become the Oregon Trail. Dr. Marcus Whitman and Reverend Henry Spalding were headed to present- day Washington state and Idaho, where they aimed to convert members of the Cayuse and Nez Perce tribes. Both would fail spectacularly as missionaries. But Spalding would succeed as a propagandist, inventing a story that recast his friend as a hero, and helped to fuel the massive westward migration that would eventually lead to the devastation of those they had purportedly set out to save.

Author Blaine Harden is a journalist and author of six books, three about the Korean Peninsula, one about Africa, and two about the history and ecology of the Pacific Northwest, where he was born and raised. He attended Gonzaga and Syracuse universities before spending most of his career as a foreign correspondent for the Washington Post, serving as bureau chief in northeast Asia, Eastern Europe, and Africa.

He was also a national correspondent for the New York Times and a writer for the New York Times Magazine, as well as a reporter for PBS Frontline and a contributor to The Economist. Harden wrote Escape from Camp 14 (2012), a New York Times and international bestseller published in 28 languages. Among his journalism honors is the Ernie Pyle award for coverage of the siege of Sarajevo. He received an honorary doctorate from Gonzaga in 2015. He lives in Seattle.

more
Time

(Thursday) 6:00 pm - 8:00 pm
Location

Create Arts Center

900 4th St.